Instructional video:
Step 1. Collect your eEndoresments API key.
1. Log into your eEndorsements account. Locate the "My Account" link in the user menu.

2. Locate the "API Key" link at the top of the My Account page.

3. Copy the API key. You are going to want to paste this API key into a field within hibbittsautopro.com.

Step 2. Add the API key to your hibbittsautopro.com account.
1. Log into your hibbittsautopor.com account a navigate to the "Company Profile" page using the left navigation menu.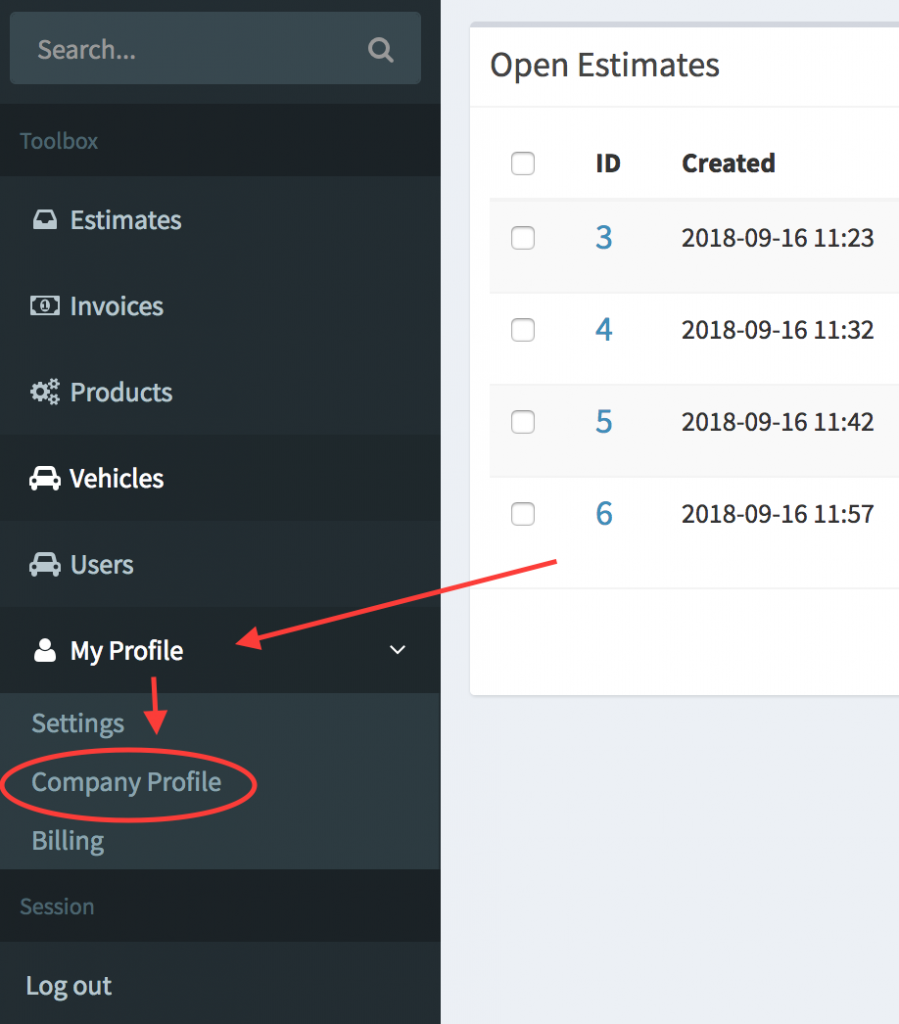 2. In the "Integrations" block on the "Company Profile" page. Locate the eEndorsements option and click the button to connect to eEndorsements.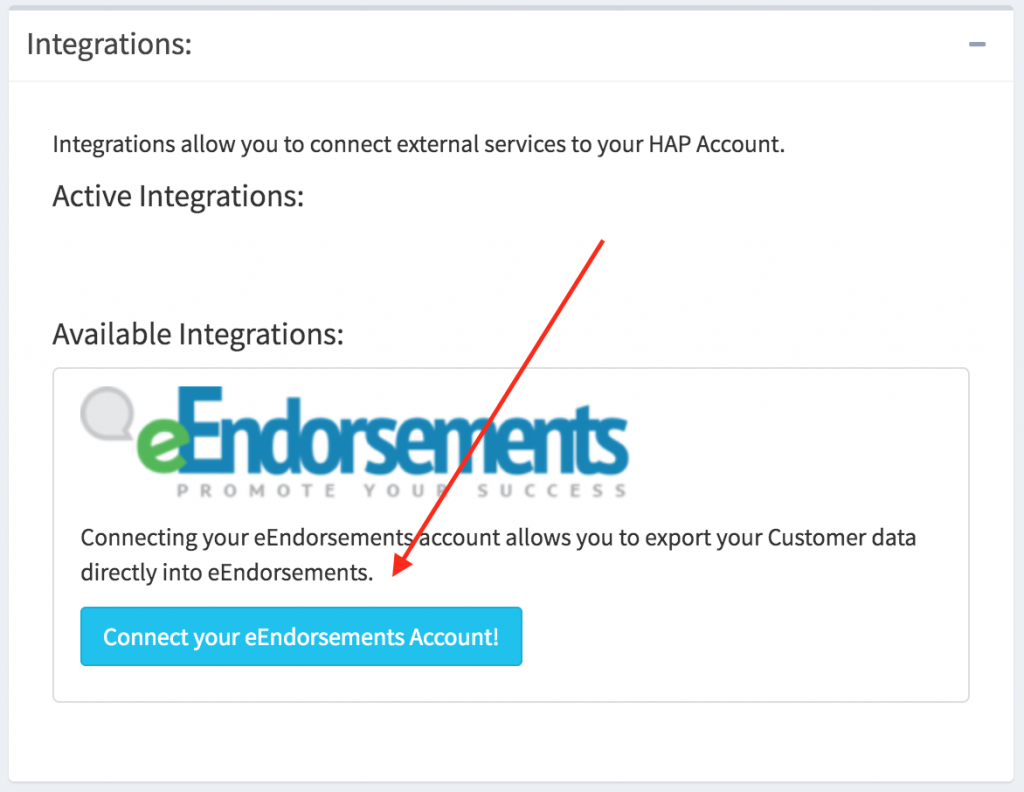 3. A modal will come up. In this modal paste in your API key that you copied from eEndorsements. After this click the "Connect My Account" button. The modal will close.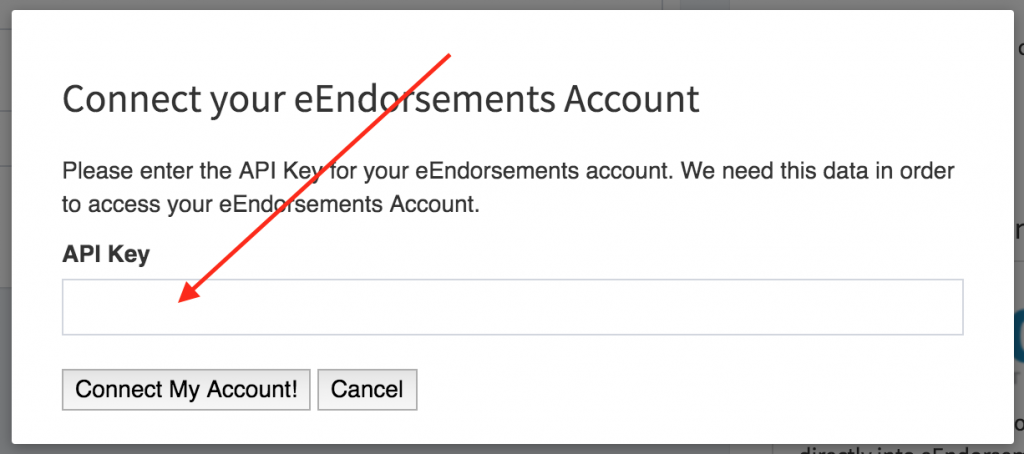 At this point your accounts are connected and you'll be able to send your hibbittsautopro.com customer database to eEndorsements.